Free Advice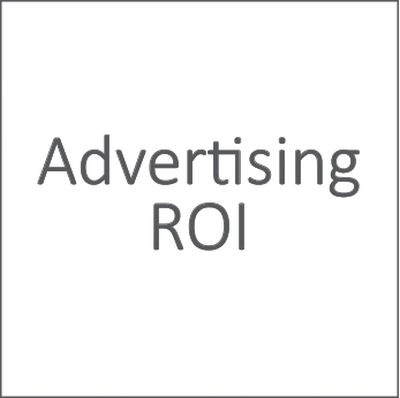 When considering an advertising budget, you CAN start small. Some companies think they can't effectively use advertising to drive traffic or sales because their budget is small…so they do nothing. It's true that you get what you pay for and more impressions will cast a bigger net. However, the key to great results is in having a targeted campaign. Know your customer and reach only them. Don't spend precious dollars on building awareness with people who are not going to buy or use what you are selling. An experienced agency can ensure you get the best possible ROI.
---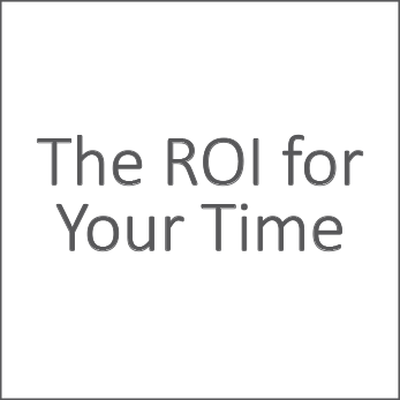 Recently we met with a new company. Their EVP is in charge of sales and marketing. He talked about their early success in selling their line to some top 100 retailers but they need more. As a new company, he recognizes they need to increase their visibility in the marketplace, so he is also handling their advertising, PR and trade media submissions. These tasks could easily be facilitated by an agency. If getting more product placements were critical to growing your business, how would you spend your time? What's the ROI on your salary for doing PR work vs. face time with potential new accounts? As a new business owner, many years ago I came to realize that if I hired professional help for things like accounting and office management, I could spend my billable time growing the business. What's the ROI on how you spend your day?
---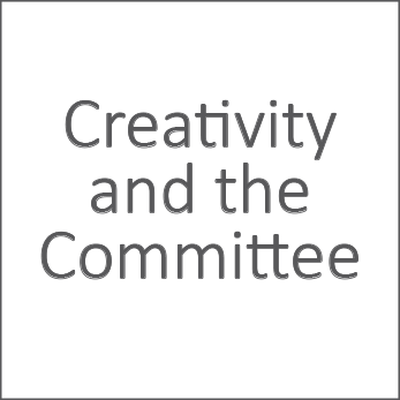 Many of the clients with whom we work spend an awful lot of time bringing their teams together for committee meetings. The theory seems to hold that lots of smart people's ideas homogenized into a single, agreed-upon concept produces premium results and propels the company toward whatever goals it sets for itself.
 
The idea of consensus can be a good one. It allows relatively competitive beings to establish a team dynamic (except in the case of Congress, which is a topic for another column), to neither win nor lose, but to accept something in between as preferable. While we are sure great leaps for mankind have come out of committees, one venture is always lessened by the collective averaging of the group—creativity.
 
By its very nature creativity lives further on the edge, imagining new possibilities, engaging us with its energy and verve. Creativity is not served by consensus. It is brought down to its lowest common denominator, that tapioca-textured nothingness where it has to be agreeable to everyone, making it okay, alright, fine. Creativity lives to move us, make us sit up and take notice, pique our interest. How can it do that when it is hamstrung by those who would strip away its most exciting elements in order to avoid differing opinions? "I love it!" and "I hate it!" are transmuted by consensus into "It's okay."
 
Whether you manufacture a product, provide a service, or develop new ideas, turn your creative people loose; let them reach a little farther, bring something to the consumer about which they will have some feeling. Have a point of view. Remember, being in the middle of the road usually means you're going to get run over, probably from both directions. Find your creative lane and get going.
---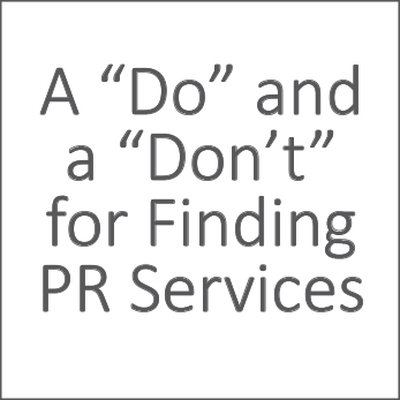 We're a full services agency comprised of women who love what we do. We have sat on both sides of the desk and are uniquely qualified to offer suggestions on how to conduct a search for PR assistance.
First...DO have a budget in mind. Often, prospective clients will say, "propose what you think we need." We can chat with you just a bit and have some great ideas about how and what kind of PR initiatives can benefit you/your brand/company. But, we are often reminded of the Dilbert cartoon in which he says something like: "It will cost whatever you put in the budget. If we get a lot of money we can build something great." Smaller budgets can (and do) net big rewards but clients also need to be cognizant of the adage, "You get what you pay for." So, be prepared with at least a range. It's counterproductive for us to spend time creating a proposal that is out of your ballpark, or worse yet, underwhelming because we based it on a low number when you were expecting to be wowed. Much better to tell us what you can spend and let us create a custom program around that number.
DON'T forget why you are seeking to use a PR firm. We get paid for our expertise, time, and ideas. We've spent decades working with the media and building relationships. We know what is newsworthy and how to position your brand accordingly. We need your timely interaction and the right collateral to support our efforts on your behalf. For example, we just lost a great opportunity for a client because they had no high-resolution images of their product and didn't want to spend the money to have it photographed. No, we can't "get by without it." Trust us. That's why you hired us in the first place.
---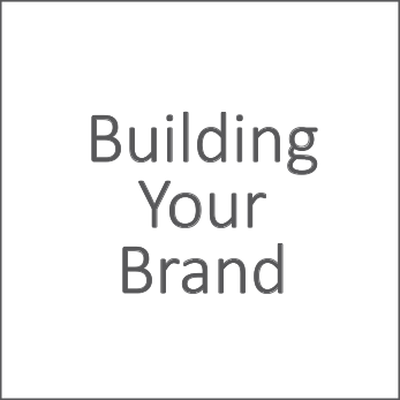 Be sure your brand image and message is consistent when creating advertising and collateral materials. Often clients "tire" of the same look because they live with it day-in and day-out. They want to "reinvent the wheel" each time we create a new advertisement or brochure. Constantly changing your color palette, layout and logo treatment can be detrimental to your marketing efforts. Regardless of the size of your budget, with time and consistency your brand can become recognizable.
---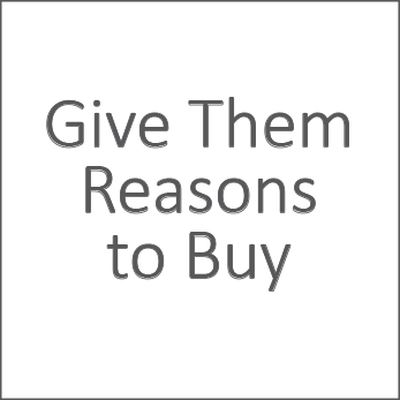 It is human nature to find comfort in the familiar and nostalgic, while surrounding ourselves with things that feel stable and reassuring. We know that people can be motivated to purchase when there is a perceived value and a sense of immediate benefit. Will their lives improve? Will their family be more comfortable? Does owning your product or having your service offer a tangible reward? Give your customers reasons to spend and they will.
---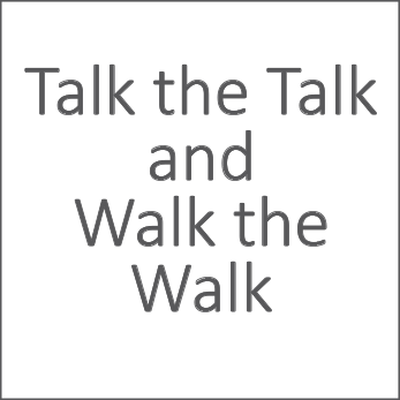 Have you taken a look at your website lately? A close look? Is it written in a language your target audience will understand and appreciate? When we research a potential new client we visit their website. We were studying a consumer site that features products for children's rooms. Imagine our surprise when we read the following text about one of their beautiful collections for girls' rooms, "Our objective here was to hit a young girl of 7 to 14 that wants to make her room her haven." Now, we are pretty certain they didn't mean it like it sounds but we wonder what the moms shopping for their darling daughters thought. This free advice: communicate with your customers in lingo that they not only understand but in a way that delightfully engages them with your products and brand.
---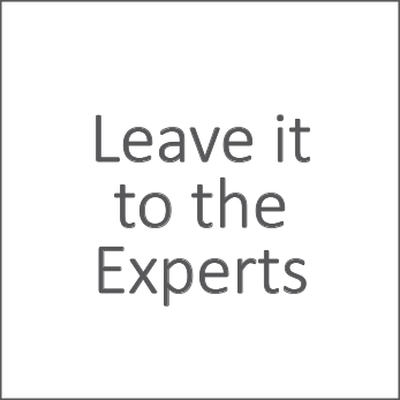 Sometimes clients want to cut corners by writing their own press release and then have us distribute it. It may save on the front side but, in the long run, delivers a poor ROI and can be a waste of money for already limited budgets. Example: we were asked to distribute a release about a new CEO. The company not only wanted to announce new leadership but also was interested in relocating and hoped to get inquiries from real estate owners. The problem? First, their release didn't mention their product. They assumed that all media would recognize the company and be eager to run a story. Secondly, out of concern for their employees, they didn't want to specifically mention the idea of relocating. In fact, the release didn't even state their current location. The CEO announcement got a lot of ink in the industry where they were known. However, the general news and business media had no idea who the company was or why they should give it coverage.
Recently, we had a request to help a company with its nationwide debut of an innovative new product. We were asked to reduce our fee by distributing their already-written release. The name of the product was mentioned 20 times in 3 paragraphs so it read like a commercial, and it had over 15 grammar and typographical errors. As a preferred PR agency, our reputation was at stake here. We politely declined when they refused to cover the expense of proofreading and edits.